SAT Classes in Dubai

A Path to Success
 Looking for the best SAT classes in Dubai? Join our professional SAT preparation courses conducted in a structured manner for easy concept learning. Get the best value for your money and enhance your chances of admission to top-tier colleges and universities in 2023-2024.
Are you a student in Dubai aiming for higher education in the UAE or any other countries outside the UAE such as the United States, Canada, Germany etc? If so, you're probably familiar with the SAT (Scholastic Assessment Test), a standardized test widely recognized by colleges and universities. Scoring well on the SAT can significantly enhance your chances of admission to prestigious institutions.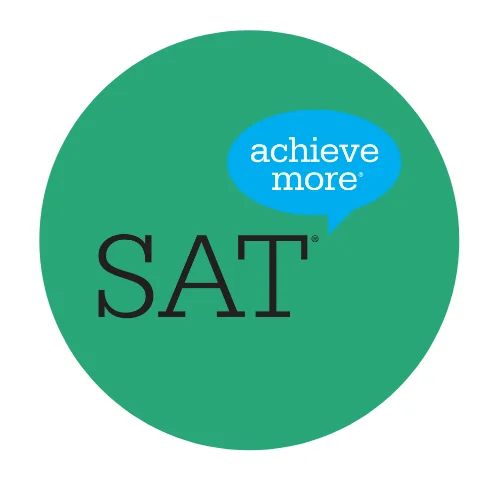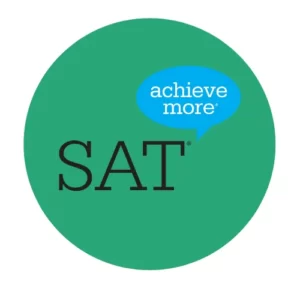 To ace this exam, proper guidance and comprehensive SAT classes are crucial. Look no further! Srikant SAT coaching classes in Dubai are renowned for providing exceptional SAT training. You can gain the knowledge required to ace the SAT exam with our SAT classes.
Our teaching methodology is interactive and engaging, so you can stay motivated while SAT training in Dubai and make the most of our classes. SAT Preparation in Dubai empowers students to excel. At Srikant Tutor, we recognize the unique challenges that the SAT exam presents and the immense impact it can have on your college admission prospects. You can learn top-quality SAT skills, strategies, and knowledge from our SAT classes.
Our experienced instructors use a personalized approach to ensure each student is well-prepared for the exam. Our classes include interactive exercises and one-on-one mentoring for further review and practice. With our help, students can confidently face the SAT and maximize their chances of success.
Moreover, our experienced instructors bring a wealth of knowledge and expertise to the table. They deeply understand the SAT exam and its intricacies, enabling them to guide you through the process precisely and clearly. They will provide personalized attention and valuable feedback, allowing you to identify your strengths and areas for improvement.
Universities widely use a standardized test called the SAT (Scholastic Assessment Test) nationwide to select applicants for college admissions. As a non-profit organization, the College Board administers this assessment designed to determine students' readiness for college-level education.
To measure student knowledge and skills on the SAT, students are measured in three areas- Reading, Writing and language, and Mathematics. You will be tested on your analytical, critical thinking, and problem-solving skills. All of these skills are crucial to academic success.
Benefits of taking the SAT Exam
Universities use SAT scores to evaluate applicants. The SAT exam is one of the most practical tests you can take to improve your academic performance. A high SAT score will make you more likely to be accepted into the college or university you want. Educators can compare students from various backgrounds using a standardized metric for reaching them.
Scholarships and Financial Aid
In addition to admissions, a high SAT score can enhance your employment prospects. Students with outstanding SAT scores may be eligible for merit-based scholarships in many institutions. You can reduce college costs by being eligible for scholarships if you perform well on the exam.
Preparing for the SAT exam takes dedication and discipline. A study habits program helps students develop highly effective study habits, time management skills, and self-discipline to succeed at school. Preparing for the exam can improve academic performance. It can also provide valuable skills throughout their educational journey, helping them become better students in the future.
Demonstrating Academic Abilities
As a means of showcasing academic abilities, the SAT provides students a platform to showcase their talents. This assessment assesses student's ability to think critically, solve problems, and analyze data. You demonstrate to colleges that you can succeed in higher education when you perform well on the entrance exam. You also show that you possess the necessary skills and knowledge.
The SAT exam can be beneficial not only in terms of its educational benefits but also in terms of its role in personal development. While preparing for an exam, some challenges and rigors encourage resilience, perseverance, and determination. Through developing a growth mindset, students can overcome obstacles and prepare for the rigors of college and future employment in their field.
Why choose Srikant Tutors as SAT coach in Dubai
SAT preparation in Dubai is made easy with Srikant Tutor. In our SAT classes, you will receive a comprehensive and informative learning experience designed to help you prepare effectively and efficiently. Since 2013, we have been delivering SAT classes with a team of expert SAT coaches who are fully qualified and experienced.
Each SAT course is designed to cover all the essential topics, strategies, and techniques required to succeed. As a student-centered school, we tailor our instruction to meet each student's needs and learning styles. Your personalized attention throughout your SAT preparation ensures you receive targeted guidance and support.
The efficiency commitment we have sets us apart from our competitors. Students need to have a sense of time management, especially when they are busy. Because of this, our SAT classes provide comprehensive preparation in a short amount of time. We aim to maximize your learning experience and help you maximize your preparation time by providing targeted content, practical strategies, and efficient study techniques.
We have an expert team of SAT coaches with decades of experience and knowledge. They are knowledgeable about SAT exam intricacies, including the latest trends and patterns. Their guidance will enrich your understanding of the exam's nuances, give you valuable insights, and enhance your ability to take practical tests.
Features of Srikant Tutor SAT Coaching in Dubai
As SAT preparation in Dubai becomes more popular, Srikant Tutor offers several features reasons.
As a proven provider of SAT coaching in Dubai since 2013, Srikant Tutor has a proven track record. We deeply understand the SAT exam through our years of SAT preparation experience. With extensive SAT content and strategy knowledge, our SAT coaches are highly qualified. Experts in SAT preparation, they can guide students through the process. Our students have achieved excellent SAT scores and are now attending their dream universities. We can proudly say that we have helped our students to reach their goals and continue to strive to provide the best SAT coaching in Dubai.
Comprehensive SAT Courses
We provide comprehensive and detailed SAT courses covering every facet of the test. Our curriculum has been designed to ensure students receive a thorough understanding of SAT content and strategies and techniques for excelling in each section. With our SAT preparation courses, we strive to maximize value and efficiency by optimizing learning in minimal time. Our proven system has helped thousands of students achieve their target scores. We also offer practice tests and personalized feedback to further optimize students' performance on the SAT.
SAT coaches at Srikant Tutor are highly qualified and experienced. As teachers, they understand the SAT exam, having excelled in it. They know the SAT content, how it is scored, and how to take the test. These classes have many benefits, including learning from instructors who understand the SAT from the inside out. In addition, students receive personalized attention. We also offer a comprehensive test-prep program tailored to each student's needs. Our courses are targeted and specially designed to help students maximize their SAT scores, develop test-taking strategies, and build confidence.
Experienced experts in their fields teach our classes, and our students benefit from their knowledge and experience. We also offer a range of multiple resources to help students prepare for the SAT, from practice tests to study guides. Finally, our individualized approach allows students to focus on their weaknesses and develop effective test-taking strategies.
Our SAT classes are tailored to meet each student's needs. Each student is taught according to their strengths, weaknesses, and learning styles so that their SAT scores are exceeded. Students have unique strengths, weaknesses, and learning styles; our instructors respect these differences. The personalized approach can provide students with targeted instruction, individualized feedback, and guidance aligned with their goals and objectives using tailored teaching methods and strategies.
This approach helps students understand the material, develop study skills, and create an individualized plan for success. With this individualized approach, students can achieve their preparation goals fast and maximize their potential to get better scores on SAT.
With an established and successful track record, the Srikant tutor has consistently delivered outstanding SAT results. We aim to ensure every student realizes their full potential and achieves their desired grades. Many of our students have been helped to improve their SAT scores and secure admission to prestigious universities and colleges. This is done by improving their SAT scores.
SAT classes, expert instructors, and rigorous preparation help students succeed on the SAT. Our courses ensure that every student understands the test and the strategies they need to do well. We encourage students to practice and hone their skills in a collaborative and focused atmosphere. With the proper guidance, every student can reach their full potential.
Srikant tutors employ comprehensive teaching methodologies catering to each student's needs. We aim to provide a practical and engaging learning experience that enhances your understanding of the SAT exam. We teach using the following methods-
Interactive Classroom/online Sessions
We promote active student engagement in our classrooms and live online classes. Our instructors use various teaching techniques to encourage participation and further understanding of SAT concepts, including discussion, group activities, and problem-solving exercises. These all contribute to a better understanding of SAT concepts.
You will be prepared for the SAT exam day by taking regular practice tests throughout the SAT. These practice tests will help you better understand what it takes to take the SAT exam, including the pressure and time constraints involved. In addition to tracking your progress and identifying areas for improvement, practice tests can also be used to customize your study plan.
Feedback and Performance Analysis
we provide personalized feedback and guidance to our students. In addition to providing individualized feedback on your practice tests and assignments, our instructors will also point out your strengths and pinpoint areas that need improvement. Feedback on your SAT performance gives you valuable insight into how you performed, made mistakes, and how you can improve your SAT preparation as a result.
proven strategies and techniques
Our instructors know how the SAT exam is structured and laid out. As part of their expertise, they share proven strategies and techniques tailored to each SAT section they teach. Whether taking a critical reading, writing, language, or math course, you can count on our instructors to guide you through various approaches. This will help you make preparation for different questions easier, manage your time effectively, and maximize your score.
Comprehensive Study Materials
The materials and resources we provide you for your SAT training in Dubai are comprehensive and can help you get ahead of other students. Srikant Tutor offers various materials, including textbooks, practice books, online resources, and sample questions. You can access the most relevant and up-to-date material for your studies with them as they are carefully curated to align with the SAT exam's content and structure.
We are determined to offer you the knowledge and skills you need; our teaching methodology aims to create a study environment that motivates and encourages you to succeed on the SAT. As a result of helping, you understand SAT concepts deeply, we aim to improve your test-taking skills, enhance your understanding of SAT concepts, and boost your confidence in your intelligence to achieve your objectives.
SAT Frequently Asked Questions